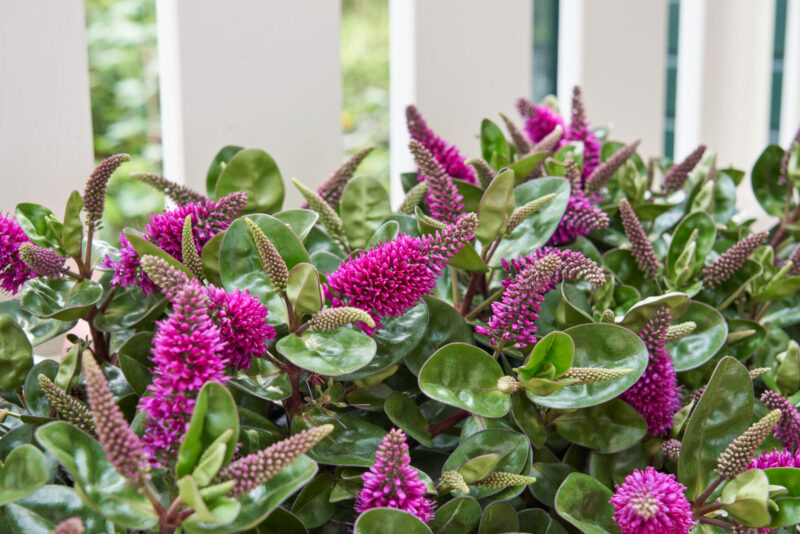 Hebe: enjoy colour in your garden until the first frosts!
Extend the summer season in your garden or on your balcony with Hebe: these magical shrubs display flower plumes in the most dazzling hues, flower until at least the end of October and are adored by bees and butterflies. Sunny side up!
Your Hebe Addenda®
We're happy that you have purchased or are about to purchase a Hebe Addenda®! Butterflies and bees adore Hebe because of its nectar-rich flower plumes. If you display Hebe, You can count on attracting plenty of bees.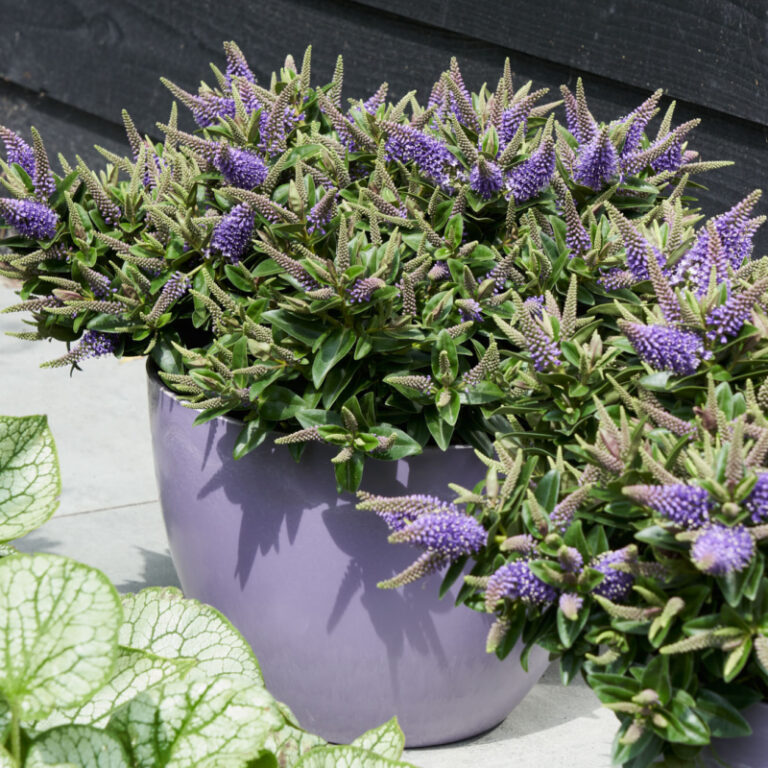 Where to place Hebe Addenda®
Put me in a pot on the patio or the garden table
I also thrive in a border in the open soil
I adore heat, so find me a spot in full sunshine
How to care for Hebe Addenda®.
Because I flower profusely, I like a lot of water
Remove my dead flowers so I can continue to flower in abundance until the first frosts.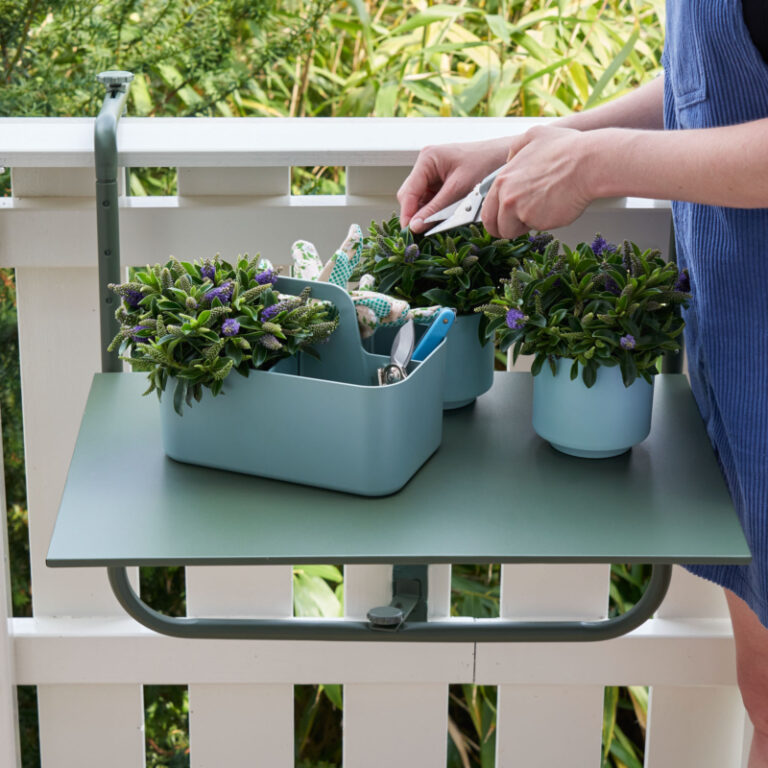 Good to know!
My flowering period is well into autumn, certainly until the first frosts
I am not hardy, but can withstand some cold and tolerate temperatures down to -3 degrees
Pruning is not necessary, but in early spring (Jan-Feb) you can cut me into shape
No matter what your taste: classic or elegant, romantic or modern. I come in many shapes and sizes. View all Hebe® varieties here.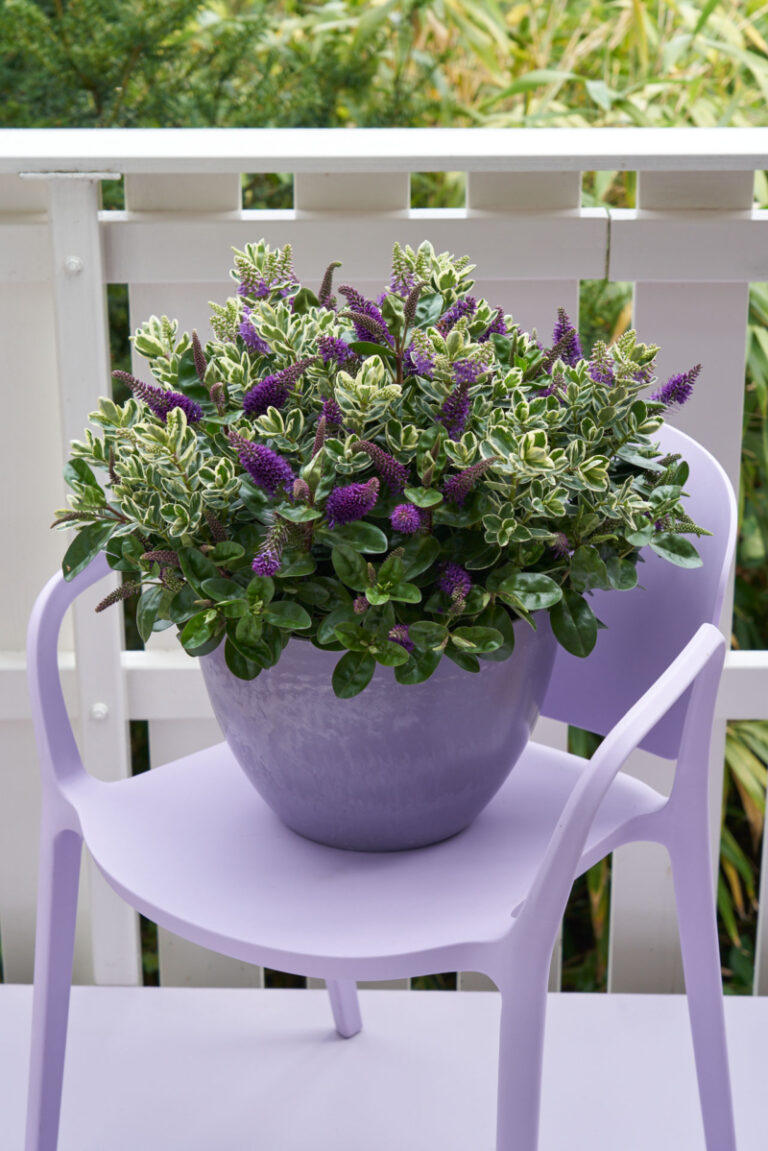 location: full sun
Water 2x a week
-3° C
Flowers until the first frosts
Regularly remove wilted flowers
Pruning Jan-Feb
Most frequently asked questions
How big Hebe Addenda® grow?
Hebe: can grow into a sizeable shrub of up to 50 cm if it keeps surviving winters. The size will depend on the pot size and variety you purchased. The Petita® variety stays small and compact, but Donna® varieties can grow quite large. You can prune every Hebe into shape every year in January and February.
When should I prune Hebe Addenda®?
There is no need to prune Hebe, but if you want to cut it into shape this is best done in January or February. You can prune Hebe back to about 15 cm above the soil, the plants will then develop new green shoots again in spring.
Is Hebe Addenda® perennial or annual?
While Addenda®'s Hebe plants are officially annuals, we know from experience that Addenda® Hebe tolerates wind and cold very well. Hebe can handle temperatures down to -3°C. If it gets any colder, bring the plants inside or wrap them in a protective cover. Since Dutch winters are often mild, Hebe can generally tolerate them well.
When can I buy Hebe Addenda®?
Hebe is available every year from July until mid-October.
Will Hebe Addenda® survive the winter?
Hebe easily survives mild winters down to -3 °C. During severe frosts you should bring these plants inside or protect them.
Do you have another question?
FAQ